Welcome to the Flotilla 20-14, District 9CR Web Site
Fri, 13 Dec 13 Posted by: Daniel Hohnstadt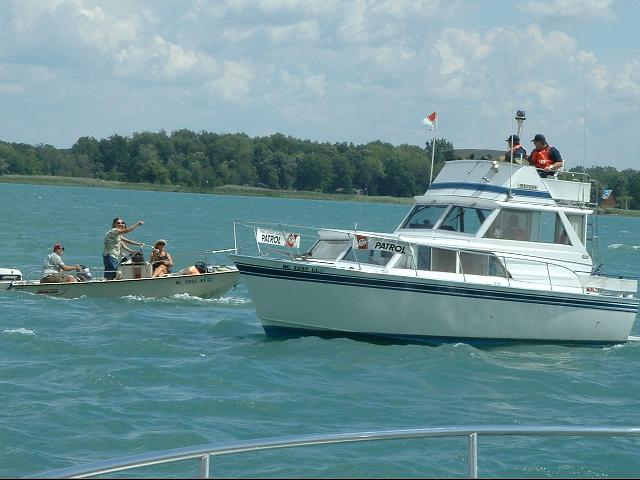 Thanks for your interest in the Coast Guard Auxiliary!

Our flotilla is a relatively small flotilla, but this provides an excellent opportunity for new members to come, join, and grow with us. Located in Anchor Bay on the northern shores of Lake St. Clair, our flotilla serves the boating public in Lake St. Clair, the St. Clair River, up to Port Huron for events such as the Port Huron to Mackinac race, and down to the Detroit River for events such as hydroplane races. We work with the Coast Guard Stations in St. Clair Shores and in Port Huron.
Flotilla 20-14 was chartered in 1954 by 26 boat-owners in the New Baltimore area. It has been very active in patrols, search and rescue, vessel safety checks, public education, teaching youth about boating safety, working at boating shows and events, and great social times through the years.
Our meeting time, dates, and locations are provided on the About Flotilla 20-14 link. You are welcome to join us as a guest or as a potential member. Our Officers contact information is also provided - send one of us a note to let us know you are coming, or to ask questions. Or just stop by and say "Hello!". We would love to meet you, let you know what we are, about, and help you see how you could fit in with the Coast Guard Auxiliary and with our flotilla.